As I stare out the window realizing I need to make a March wallpaper for my awesome followers, I wondered what image would be best. I wanted one that would transport us to another part of the world. It needed to be tropical and exotic.
Then this memory popped into my head. I dug through my untouched-since-November files and found this little wonder, waiting to be seen.
After a 10 day medical mission trip in Cambodia, we took a bus to Bangkok, flew to Phuket, then a Ferry to Phi Phi Island, Thailand. Two other friends and I had just taken a boat taxi around from the other side of the island after finding out there was no vacancy at our first choice. The boat shut down twice. He started paddling with a board from the seat. We were tired and cranky but knew there was a better place for us. We didn't lose hope. He got the motor started by wiggling the wires on the battery. It sparked as he stomped on it with his bare foot. The motor spewed fumes and sounded like a tractor motor as it jiggled the old wooden boat. Soon in the distance we saw
paradise
. This is what bachelor scenes are made of. One bungalow was left for the night.
I didn't know then that I would later be ogling the beauty of this image when the dead of winter blues would strike. I know I am not alone when I say that it's really dragging out this year. That's why I couldn't bring myself to use a snowy photo today.
Stay warm out there, friends.
PS: More on my Cambodian adventures to come. XO
Megs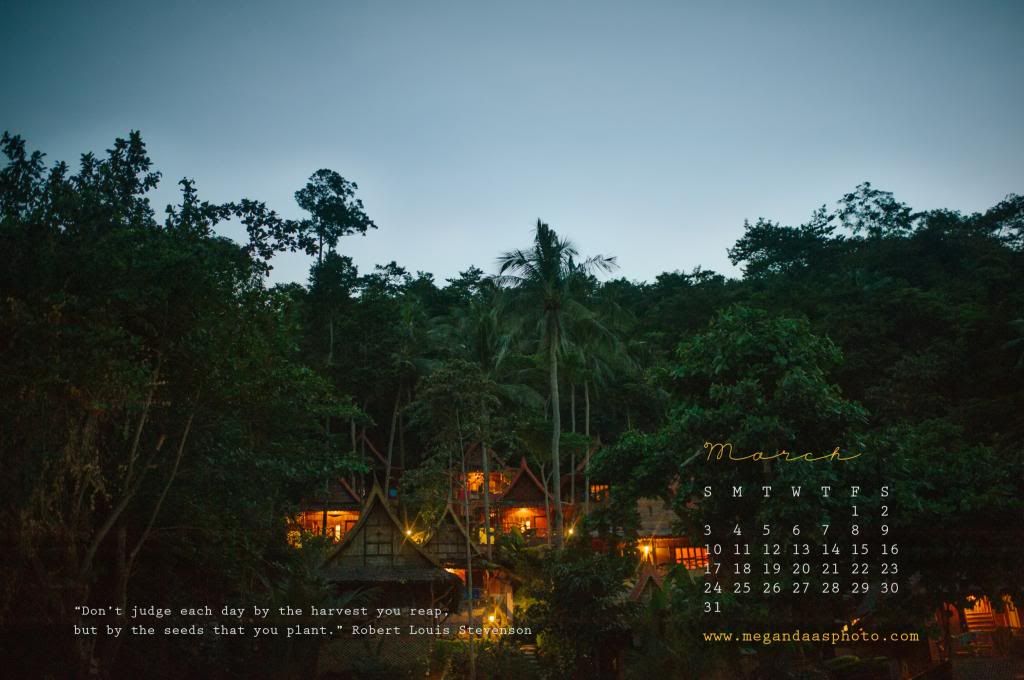 Click here and go to "options" then "download" to get the high-res version!!